Misool is an island in the Raja Ampat Islands and is included as one of the four largest islands in the Raja Ampat Islands. Misool is an island that is considered a tropical paradise in the Raja Ampat area and is a favorite destination for visitors when vacationing there.
For tourists, both local and foreign, who want to stay here don't worry, because there are several inns that make your vacation more comfortable. Here we recommend eight lodgings in Misool Raja Ampat.
Yalapale Homestay
The first accommodation is Yalapale Homestay. This inn is located in Harapan Jaya Village, South Misool District, Raja Ampat. Yalapale Homestay carries a building like a bamboo house on stilts with several rooms provided for guests. In each room, there are two beds that are supported by mosquito nets.
The facilities that will be obtained if you stay here are fans and electric plugs in the room. Meanwhile, the facilities in the public area that can be used are two bathrooms, two toilets, toiletries such as towels for each guest, and a dining room made of wood and bamboo similar to a gazebo. Yalapale is a highly recommended place to stay because its location on the beach will make you feel a very pleasant atmosphere.
Nut Watch Homestay
Nut Watch Homestay is an inn built on a very beautiful island., Here the waters are shallow so you can see various kinds of coral reefs and types of fish from the wooden bridge and rooms. This homestay is the only one that offers exotic views and is close to tourist spots loved by tourists while in the Misool islands, such as jellyfish lake tourist spots, Namlol beach, Banos island, Telaga love Karawapop, Lake Love Dafalen, Telaga Love Balbulol, the Sacred Cave, and the Pensive Princess Stone.
To stay here you only need to spend Rp. 500 thousand per night for standard room types (local tourists) and Rp. 600 thousand per night (foreign tourists). For the type of bungalow, you have to spend Rp.700 thousand (local tourists) and Rp. 800 thousand (foreign tourists) while for VIP you have to spend Rp. 1,000,000 per night (local tourists) and Rp. 1,100,000 per night (foreign tourists). This homestay is also equipped with facilities such as a dive center and crew: Guide master, Guide Trip, and chef.
Harfat Jaya Homestay
Harfat Jaya Homestay is a very strategic inn in Misool Raja Ampat. This inn is equipped with very charming landscape and underwater views and can be reached easily, such as Lagoon Love, Namlol Lagoon, and Puncak Harfat.
Here there are 15 rooms that visitors can choose from. Harfat Jaya Homestay itself is located on Yapen Island, Misool, Raja Ampat, Harapan Jaya. At a very cheap price, this inn is perfect for those of you who want to save on vacation expenses.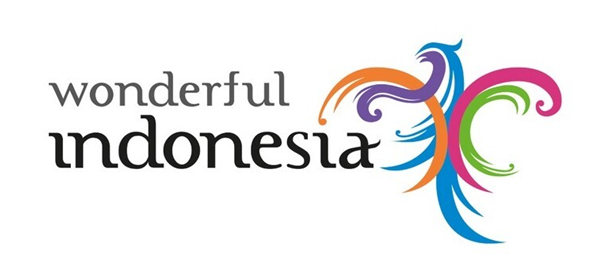 Panun Paradise Homestay
Panun Paradise Homestay is an inn located on Panun Island, East Misool, West Papua. Owned by Pak Abdul Halim, Panun Paradise Homestay is about 45 minutes to 1 hour by speedboat to the Yapap Lagoon area, after passing a route called Kabalilik Lol.
Having a quiet inn atmosphere is the main attraction for staying here. In addition, Panun Paradise Homestay has delicious traditional food, clean rooms, and friendly service. Unfortunately, the rate of stay at this place is considered too expensive by some tourists. To stay here you have to spend Rp. 750.000/night for double room type and Rp. 950.000/night for single room type.
Lalekai Nature Lodge
Lalekai Nature Lodge is located on a private island yet close to several villages. Lalekai Nature Lodge has accommodations that adopt the concept of nature and local traditions. There is only a network for Telkomsel cards and no wifi for those of you who want to enjoy the internet network.
Here, tourists can do many activities such as Island Jumping, Diving, Snorkeling, Canoeing/ Kayaking, Fishing, and Bird Watching. For Divers, Misool Island is a paradise of spectacular marine life. For non-divers, the views and rock formations of Misool are also stunning.
Cemara Resort & Homestay
Cemara Resort & Homestay is located on Jalan Sapurkren, Saleo Beach, West Waigeo, Raja Ampat, Wes Papua. For those of you who like to stay in a place that has a natural atmosphere, it will be very suitable to stay here.
The location is on the beach and has a variety of facilities that are quite complete. This inn has a minimalist, but very nice place, and guests will eat three times a day. The price of lodging here is around Rp. 522,500 thousand per night.
Misool Eco Resort
Misool Eco Resort is located in Yellu, South Misool, Raja Ampat Regency, West Papua. The resort is surrounded by white sandy beaches with a maximum capacity of 40 people. There are three types of rooms or villas that have been provided at Misool Eco Resort, namely Water Cottages, South Beach Villas, and North Lagoon Villas.
If the rates for Water Cottages and South Beach Villas start at USD 2,825 each, the rental rates for North Lagoon Villas start at USD 3,380. This fee applies to stays of 7+1 nights. With rates that are above average, the facilities provided in this place are indeed classified as premium. Guests will get a comfortable bed, a relaxing area overlooking the sea, mosquito nets, a bathroom, and a private kitchen.
Vacation is more than just the accommodation, and it's about making long-lasting memories. Discover more adventures in Raja Ampat by visiting Wonderful Indonesia.